| | |
| --- | --- |
| Breed: | Friesian |
| Date of birth: | 2014 |
| Height: | 1.68 m |
| Breed number: | 501 |
| Breeder: | Joh. Onderdijk, Zwolle |
The great father Alwin 469 needs no further introduction. This father in combination with the first premium star mare Corrine Z. brought Tiede 501.
The mother of Tiede 501 from strain 8, is a spacious lined mare with a 9 for conformation and an 8.5 for breed type.
He got his beautiful model from both parents. Tiede 501 received the highest score for conformation at the CO and is 113 on top of the list of 2020 with the highest conformation breeding value of the young stallions!
His offspring certainly live up to his approval as well, just like in 2019 Tiede 501 also delivered almost 50% first premiums in 2020. We expect a lot from his first batch of three-year-olds! Also in the dressage ring Tiede 501 has a lot of success, for example he obtained, with Jacob van der Heide the Sport predicate and classified in the Z2!
Tiede 501 is a graceful stallion with lots of breed type. His deep black color and full mane and tail make him a spectacular appearance. Tiede 501 can improve the model, suppleness, attitude and workability.
Studbook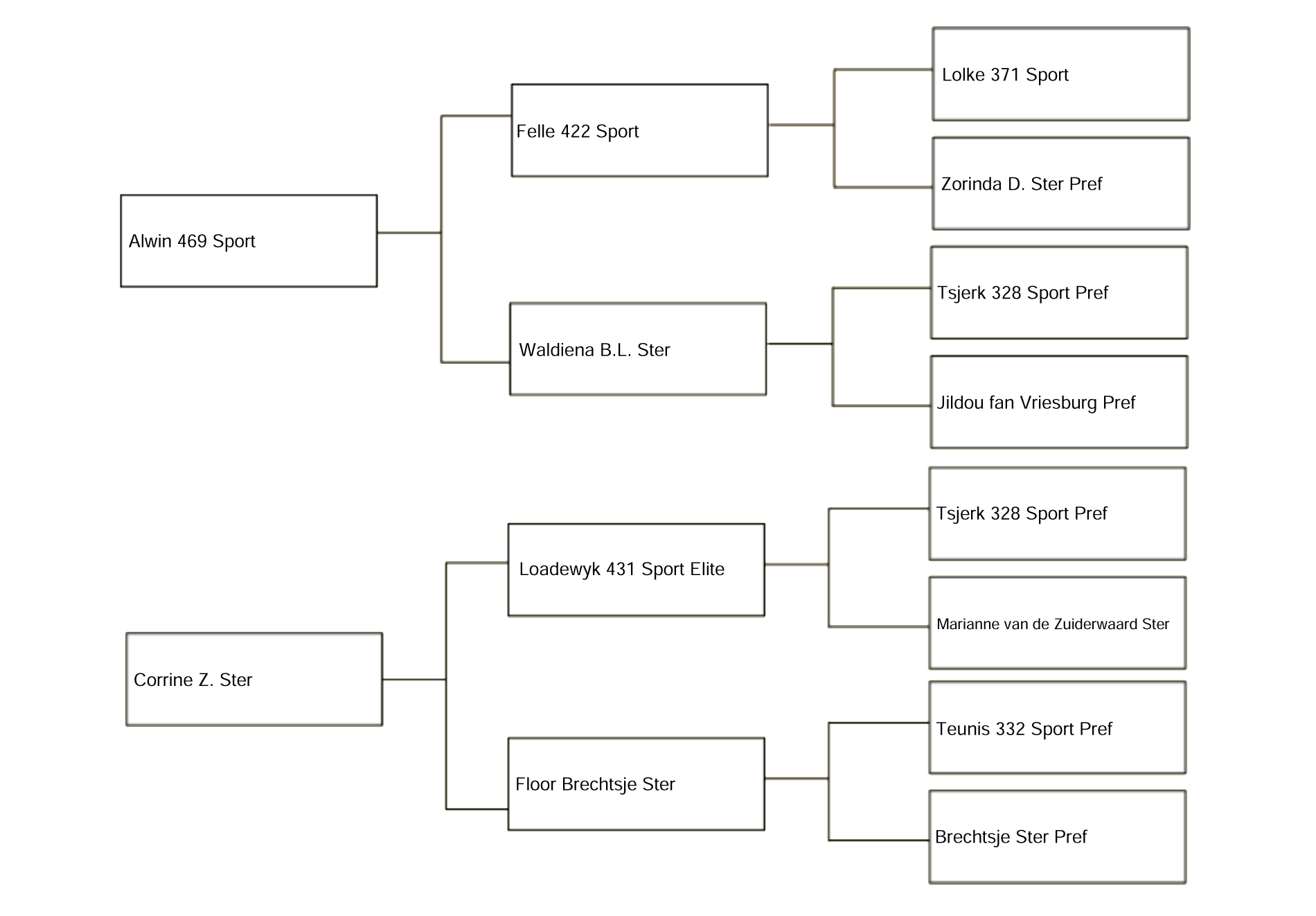 Stud fee: €1000,- excl. 9% BTW.
(Price changes under reserve)