| | |
| --- | --- |
| Breed: | Friesian |
| Date of birth : | 2008 |
| Height: | 1.70 m |
| Breed number: | 469 |
| Breeder: | B.L. Brouwer, Zandhuizen |
The foundation sire Alwin 469 has proven himself.. He is a combination of sport father Felle 422 and "model grandfather" Tsjerk 328 Sport Preferent. Still the offspring of Alwin 469 score very well at the inspections and ABFP-tests. He has an exceptional Ster percentage of 68% with the mares!
For years he has been the crowd pleaser at the Leeuwarden stallion approvals. Two years in a row Alwin 469 won the championship for older stallions and also in 2021 he performed in the champion's ring. In hand, but also in the long lines, he shows a spacious step and a spectacular trot. Alwin 469 is the father of Tiede 501 (mv. Loadewyk 431) and Dedmer 519 (mv. Teeuwis 389), and recently his grandson Hilbrand 525 was approved!
Alwin 469 and Tiede 501 are together at the top of the breeding value index conformation. Jet black, lots of hair, a very nice silhouette, a friendly head and always ready to steal the show. Alwin 469 has something special and you can read it in his eyes. But especially his sky-high breeding values make him a popular partner in breeding.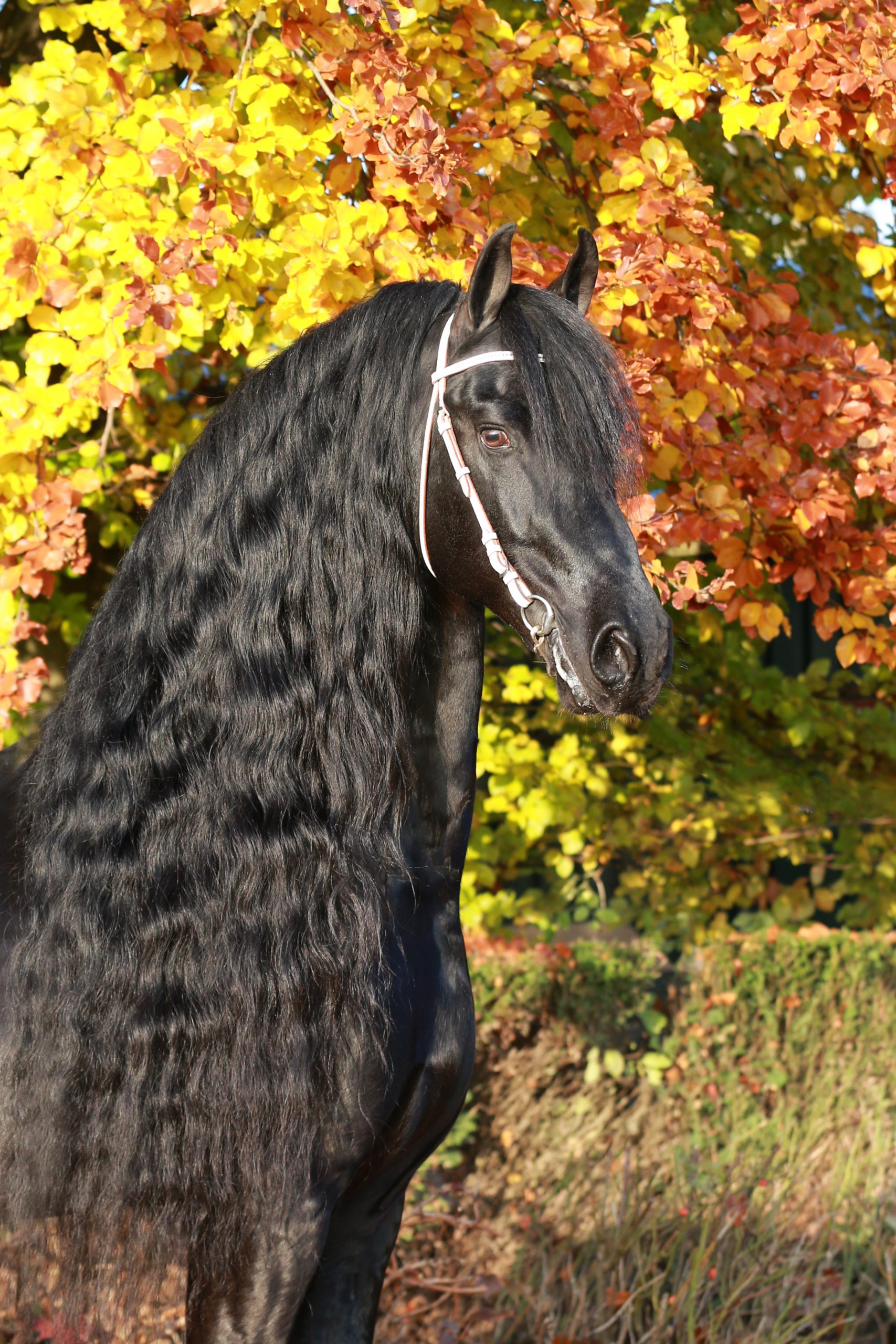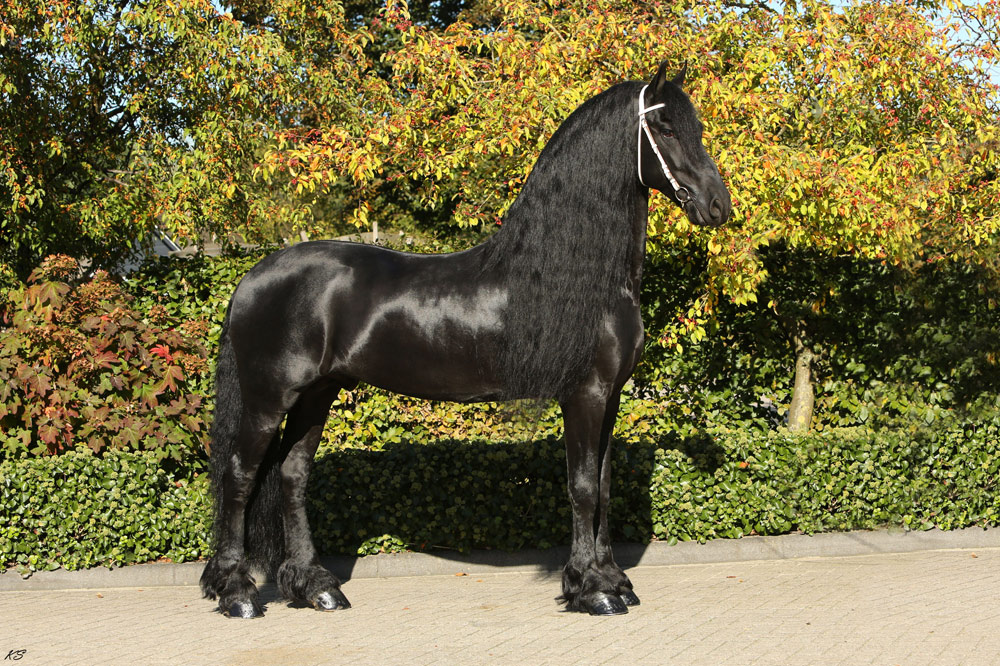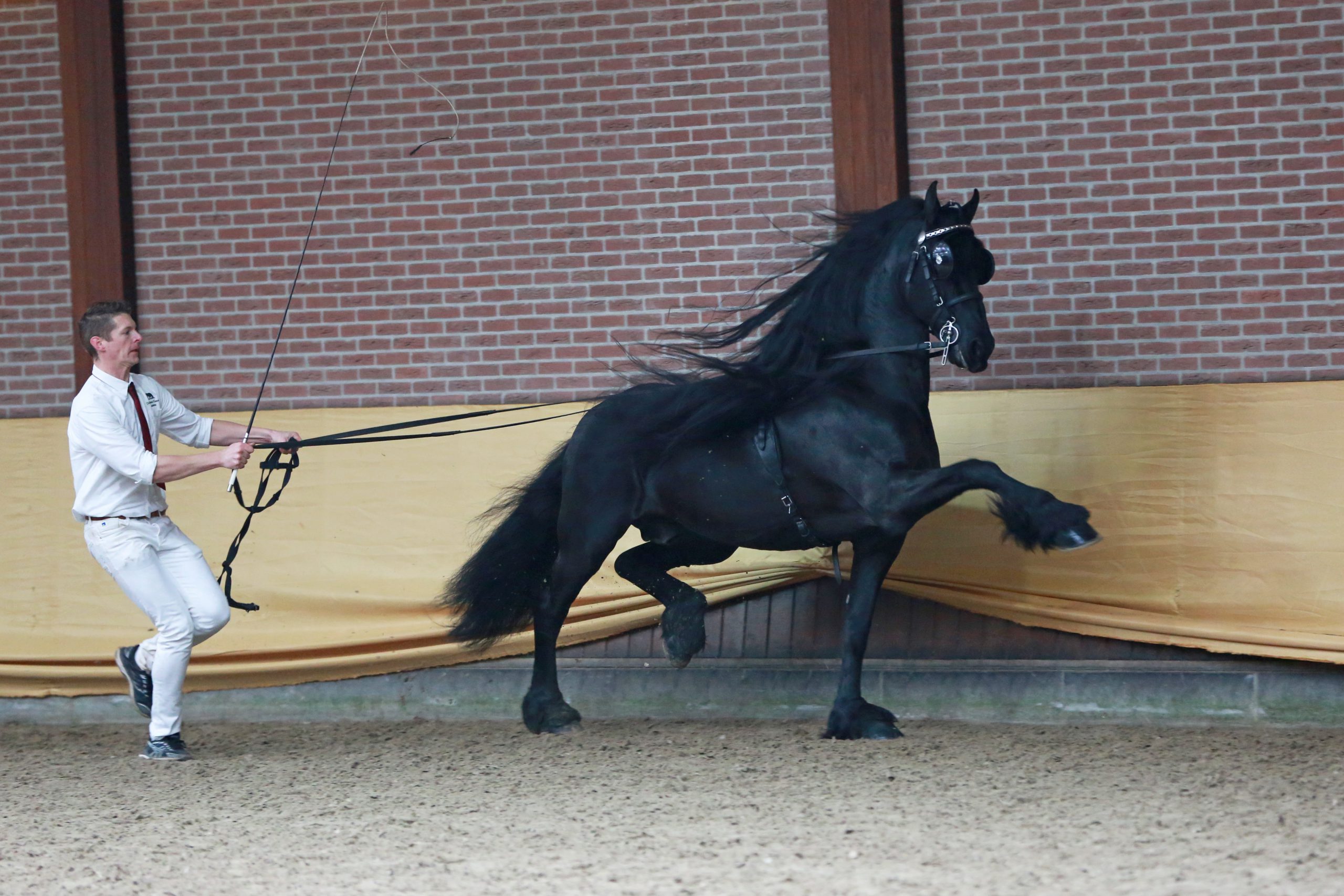 Studbook