| | |
| --- | --- |
| Breed: | Friesian |
| Date of birth : | 2008 |
| Height: | 1.70 m |
| Breed number: | 469 |
| Breeder: | B.L. Brouwer, Zandhuizen |
Alwin 469 brings very interesting blood to the Friesian breed. He is a combination of sport sire Felle 422 and 'model grandfather' Tsjerk 328 Sport Preferent. The descendants of Alwin 469 still score very well at the inspections and ABFP-tests. The first mares have became Model.
For years he has ben the crowd favourite at the Leeuwarden stallion approvals. Two years in a row Alwin 469 won the championship for older stallions. In the hand, but also in the long lines, he shows a spacious step and a spectacular trot. Alwin 469 is the father of Tiede 501 (mf. Loadewyk 431) and the November approved Dedmer 519 (mf. Teeuwis 389).
Alwin 469 has three years in a row the very highest breeding value figures for conformation. Deep black, lots of coat, a very nice silhoutte, a friendly head and always willing to steal the show. Alwin 469 has something special and you can read it in his eyes. But especially his sky-high breeding values make him a popular partner in breeding.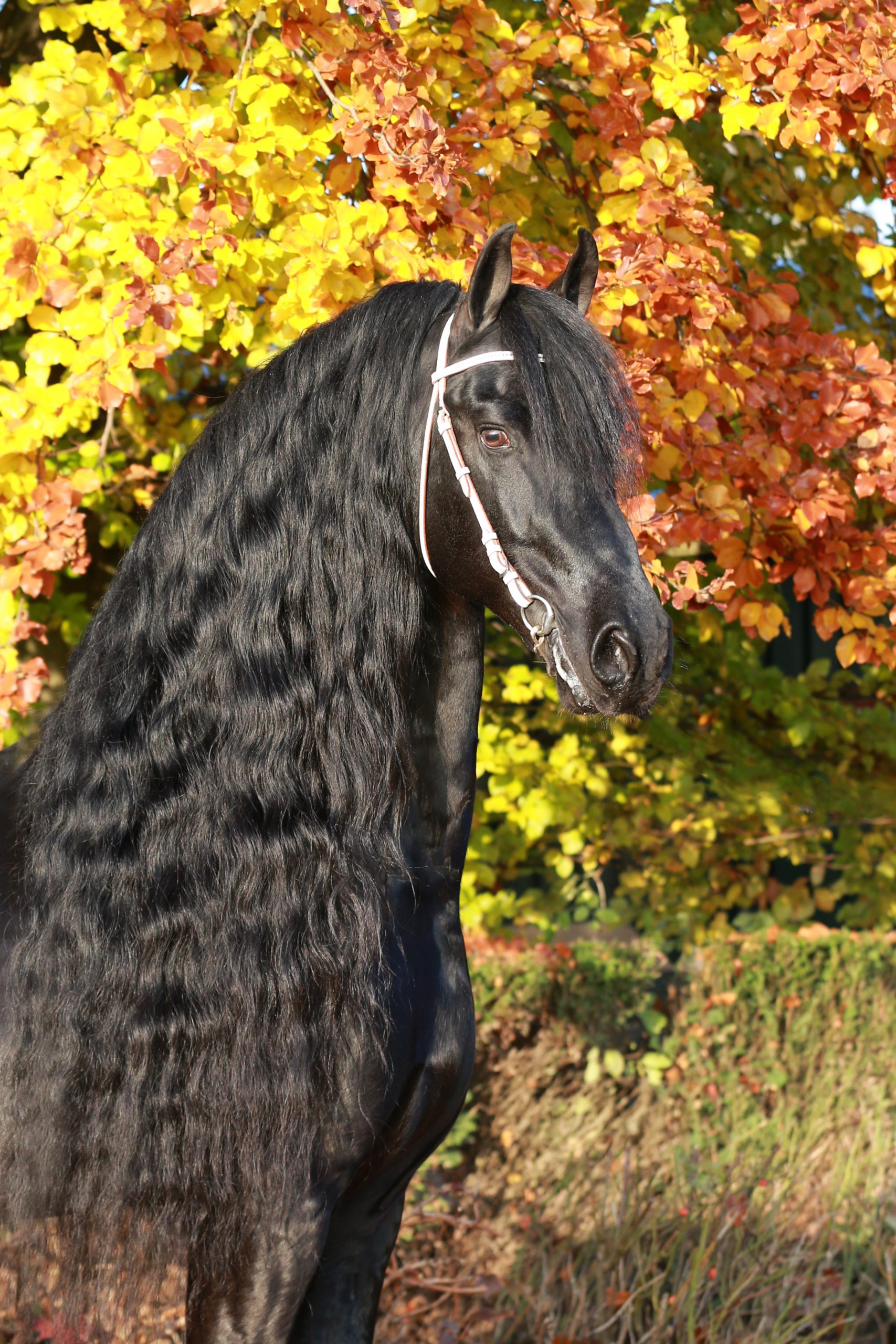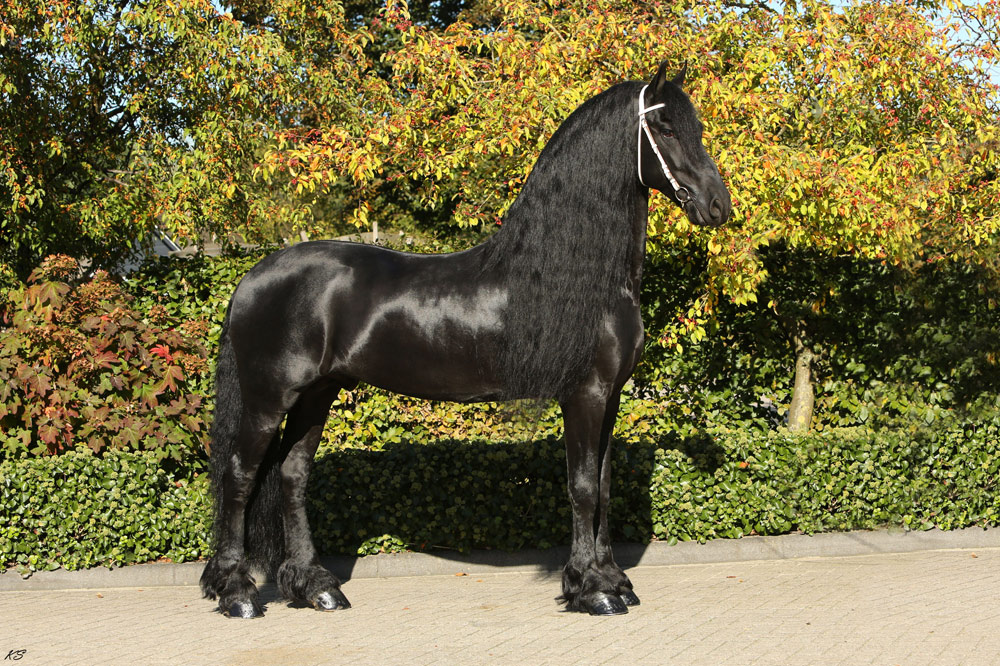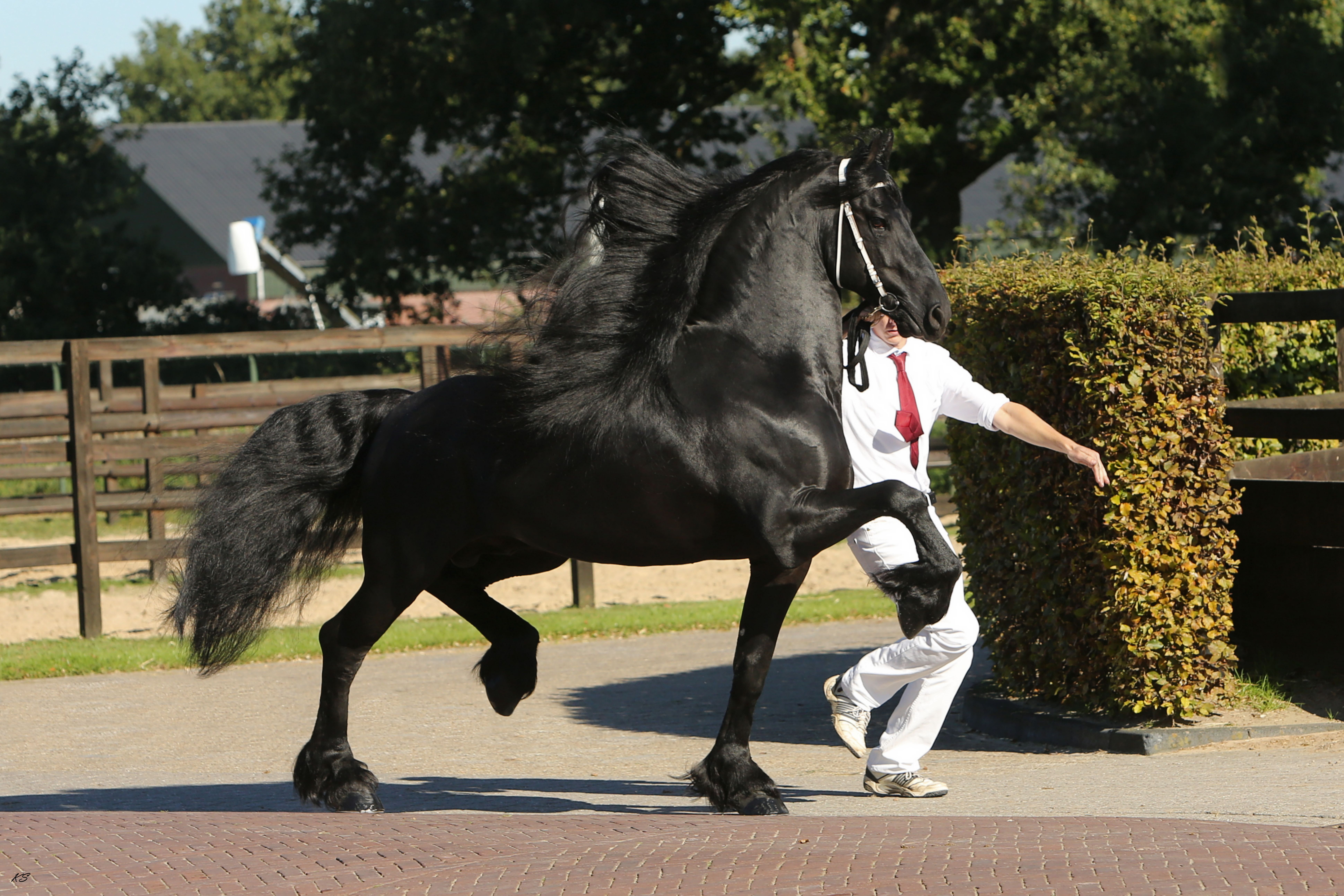 Studbook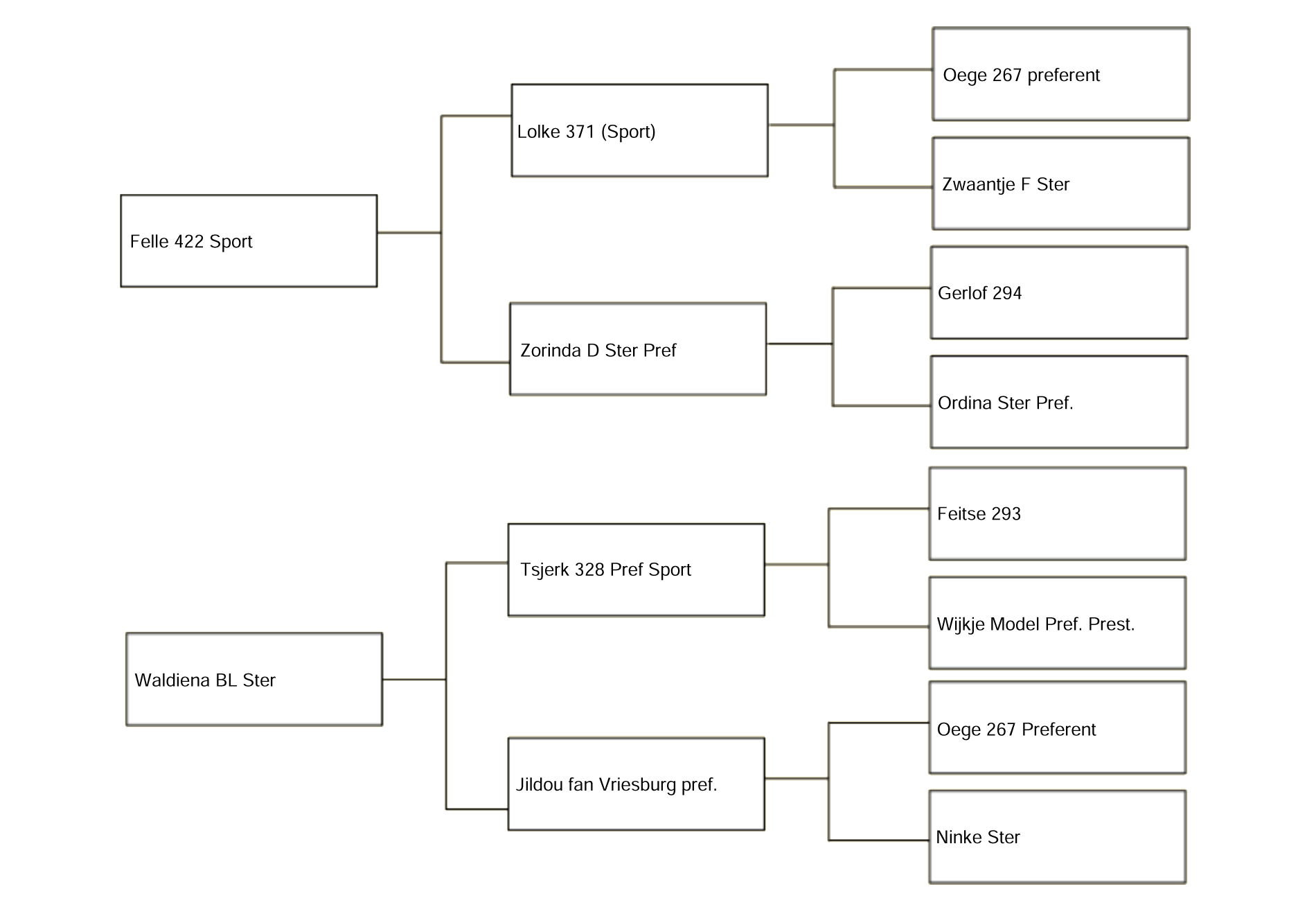 Stud fee: € 1000,- excl. BTW 9%
(Price changes under reserve)