| | |
| --- | --- |
| Breed: | Friesian |
| Date of birth: | 2005 |
| Height: | 1.77 m |
| Breed number: | 448 |
| Breeder: | C.J. van der Maden, Lage Zwaluwe |
The "Grutte Pier" is a well-known sire. Son Jouwe 485 and the grandsons Arent 515 and Boet 516 approved since the end of 2019 are also available for breeding at the New Hill.
Pier 448 makes an important contribution to the improvement of the height and space in the movement of the Friesian breed.
Pier 448 was very successful in the ZZ-heavy dressage. Because of his impressive appearance Pier 448 is a welcome guest at shows and at the stallion selection in Leeuwarden, in hand or in long lines!
Big, spacious, and a reliable character are the words that apply to Pier 448. His movements are well balanced and with lots of power. In walk, trot and canter, this gentle giant can use his body perfectly. Together with Alwin 469, Pier 448 will share third place in the total breeding value index of the KFPS in 2020
Studbook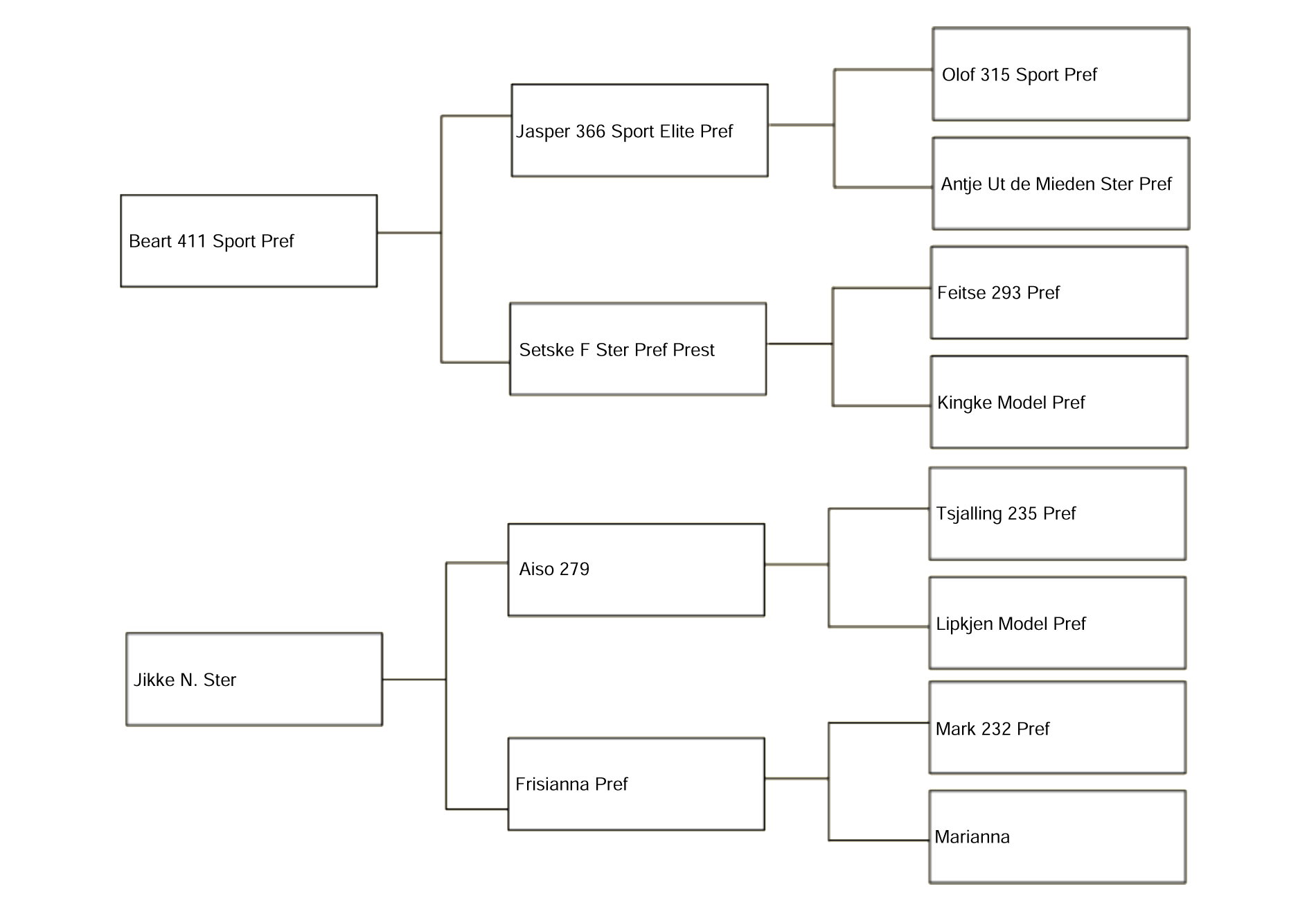 Stud fee: €750,- excl. 9% BTW.
(Price changes under reserve)