| | |
| --- | --- |
| Breed: | Friesian |
| Date of birth: | 2012 |
| Height: | 1.68 m |
| Breed number: | 493 |
| Breeder: | Mevr. Visser, Wyns |
Omer 493 breeds luxurious foals, many of which have already become champions. At the ABFP tests several offspring scored above 80 points and an 8 or higher for their canter!
75% of Omer's mares have the Ster predicate, making him the highest percentage of the newest generation of sires.
Under Jacob van der Heide, Omer 493 has earned the Sport predicate. They scored very high points and are entitled to start in the ZZ-light level.
Omer 493 was characterized in the CO as a willing, friendly stallion with an excellent use of the hind leg.
Omer 493 is a very breedable and youthful stallion. He has a very nice head and a friendly expression in his eyes. Omer 493 can move very well and he scored an 8.5 for his walk. His offspring are also described for their beautiful heads and lots of suppleness and reach. His fine character and strong hind leg make him a nice horse to work with.
Studbook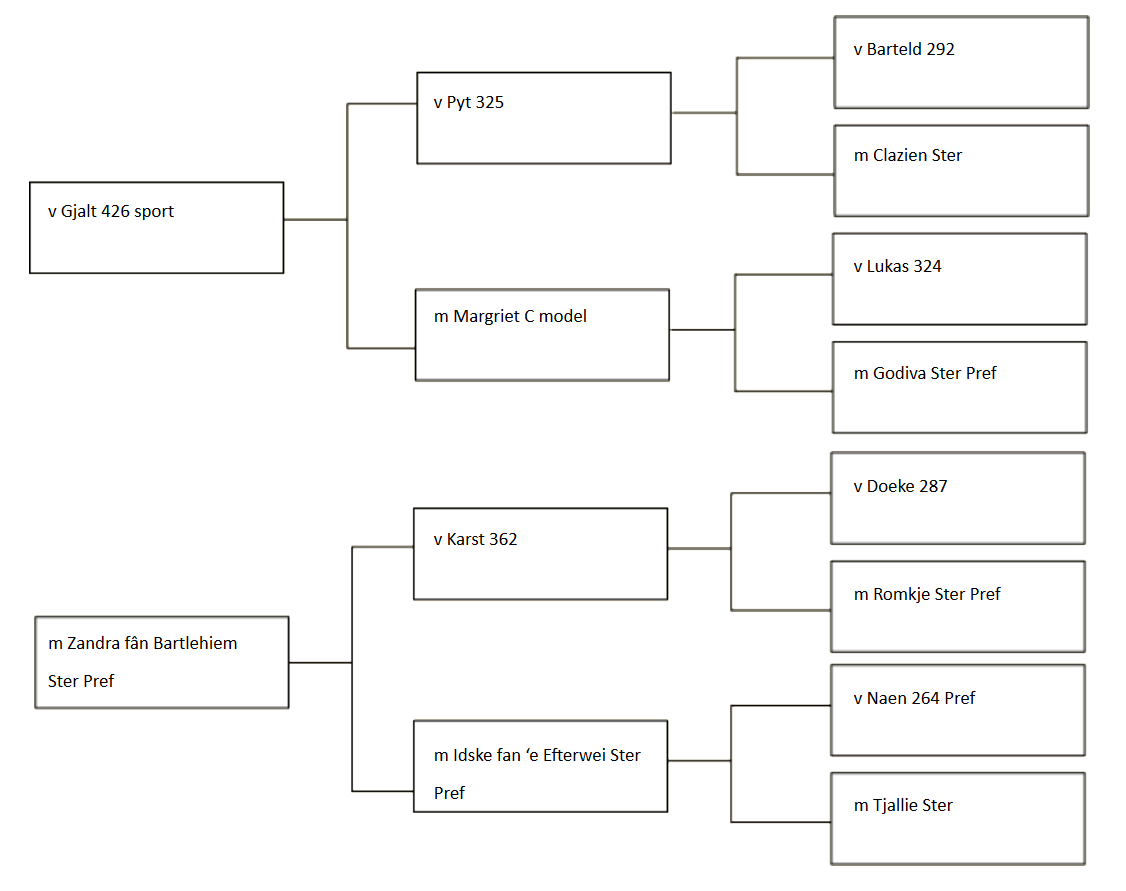 Stud fee: €800,- excl. 9% BTW.
(Price changes under reserve)