| | |
| --- | --- |
| Breed: | Friesian |
| Date of birth : | 2004 |
| Height: | 1.67 m |
| Breed number: | 441 |
| Breeder: | Meinecke-Twele, Wahrenholz Dtsl. |
Maurus 441 was by far the champion of the HK in 2009.
He passes  the ability to move extra to his children. A good example is his son Joppe Ster Sport-Elite AAA (mv. Jasper 366), he won almost all his harness classes in 2017 and became winner of the KFPS sport competition.
5 years in a row Champion Open Class in harness, 4 times winner VHO-trophy, 5 times Champion Open Class region south and Champion Open Class regional. Maurus is an outstanding sport horse. He also has the special ability to like to show.
Maurus 441 is a stallion with a lot of type, big mane, a nice rectangular model and an excellent character. He places his hind leg far under the weight and shows a nice canter. In the trot he has a lot of knee action and space in his use of the forelegs.
With 16.4% kinship, Omer 493 is one of the least related stallions in the Friesian studbook. He comes from lineage 47. A Ster Preferent mother (s. Karst 362) and a Ster Preferent grandmother (s. Naen 264) make his bloodline extremely interesting.
Studbook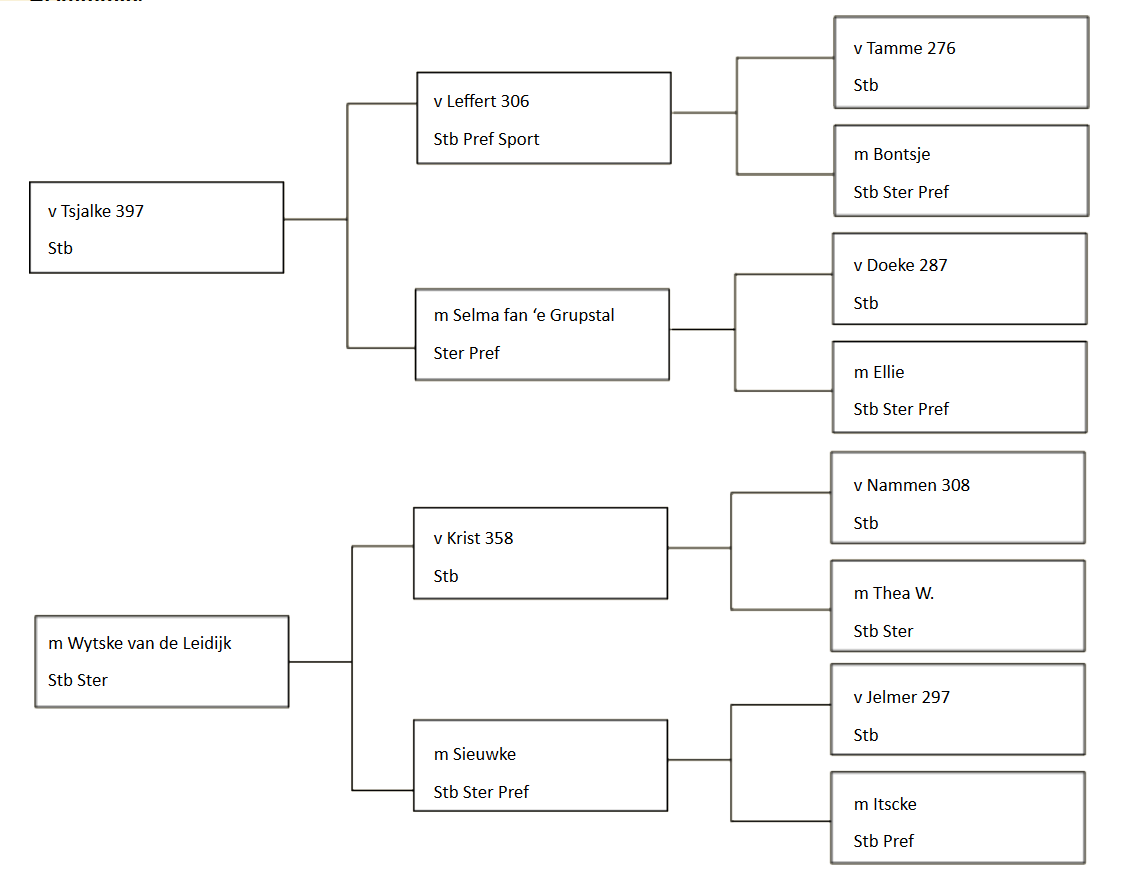 Stud fee: €700,- excl. 9% BTW.
(Price changes under reserve)